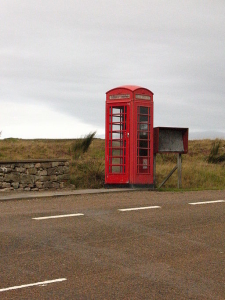 On December 14, 1969 in Houston, Ms. Jackson began her shift as a telephone operator for Southwestern Bell.  She parked her car in the company parking lot and was then forced into a nearby shack by an unknown assailant, who proceeded to rape and strangle her, finally stabbing her to death.  The Houston Police Department conducted a careful investigation, but were unable to name any suspects, and the fingerprints found from inside the victims car were filed away with the rest of the case, which went cold.
The case: Despite the fact that the case went cold a few years after the murder, the victim's brother, David Maxwell, reviewed the file on his sister's murder.  In 1989, he asked the Houston PD to look over the original evidence and witness reports, in hopes of finding new leads.  At the same time, a local newspaper ran an article calling attention to the murder and asking the public for help.  The Houston PD also started to look for latent fingerprints from the victim's car.
Houston PD found the finger prints and ran them against the FBI fingerprint database and the Texas Department of Public Safety's Automated Fingerprint Identification System.  Unfortunately, no positive ID was made.  In 2003, a print technician for the Texas Department of Public Safety sent the prints to be compared with prints in the FBI's IAFIS.  Twenty potential matches were returned within five hours, including a match for the number one suspect: James Ray Davis.
Honing in on a suspect. Careful investigation revealed that Davis had been charged with numerous crimes both before and after Jackson's murder—in fact, he had been released from prison just nine days before Jackson was killed.  Houston PD Sergeant James Ramsey quickly apprehended the suspect, who was living on the border between Texas and Arkansas.  Since Davis' prints were recovered outside the victim's car, the fingerprints alone would not be enough to convict him, and Houston PD knew they needed a confession.  Davis confessed once he was shown the forensic evidence and pictures from the crime scene.  He pled guilty, and on November 24, 2003, James Ray Davis was convicted of Diane Maxwell Jackson's rape and murder and was sentenced to life in prison.