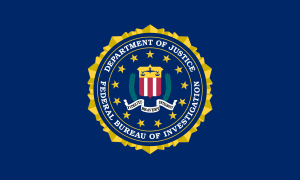 In order to solve crimes and identify criminals, the FBI uses a system called the Integrated Automated Fingerprint Identification System, or IAFIS.  The IAFIS is a FBI fingerprint and criminal history database that collects information from all over the country. The IAFIS gives the FBI the ability to search fingerprints, store electronic images, and exchange fingerprints electronically.  Although mostly used to identify criminals, the IAFIS also contains civilian fingerprints, usually of past or present federal government employees or members of the U.S. military.
But the IAFIS doesn't just store fingerprints.  It also contains other records of criminal histories, such as mug shots; photos of identifying features like scars and tattoos; physical characteristics like weight, hair color, eye color, and height; and a criminal's known aliases.  State, local, and federal law enforcement submit the fingerprints and criminal history records.
The IAFIS contains fingerprints and criminal records for over 70 million criminals, as well as the fingerprints of over 34 million civilians, making it the world's largest biometric database.  It takes about 27 minutes to process a criminal fingerprint electronically, while civil fingerprints are processed electronically in a little over an hour.
The IAFIS has been helping the FBI identify criminals after they get fingerprinted since its introduction in 1999. Before the IAFIS, FBI fingerprints had to be submitted manually, a laborious process that took weeks or months for one set of fingerprints. Computers were first used to search for fingerprints since 1980, although the FBI has stored the nation's fingerprints and criminal history information since the 1920's.